Property Search Using MLS
Featured Listings
Commercial Properties
Land / Ranches
Residential Properties
Foreclosure Listings
In order to help you more quickly,
please fill out the quick form and submit.

If you would like a call back
please enter your phone number
---
Welcome To Genesis Real Estate and Development, Inc.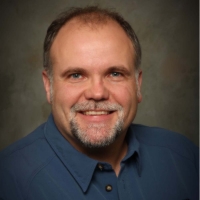 Phone: (928)367-5263
Mobile: (928)699-2408
Info: Chris is an active real estate agent with a focus on investment properties.
---

Phone: 928-367-5263
Mobile: 928-242-8831
Fax: 928-367-5269
Info: James Maloney is Owner of Genesis Real Estate and the Designated Broker. James, his Wife and three kids live year round in Pinetop.

James graduated from the University of San Diego and later received his MBA in Finance. James worked in financial consulting in San Francisco and NYC before returning home to Arizona to work for a land developer in Tucson. During this time, James worked on a large resort/land acquisition in the White Mountains. James later went on to form his own company, McK Ventures, LLC that was involved in its own resort/land acquisitions. In 2007, James teamed up with Leonard Reichardt and Genesis Real Estate. Since then, James has specialized in Land Acquisitions/Development, Commercial Real Estate, and Property Management.

Current and Past Involvements:
- Navajo County Board of Adjustments
- Commission for Pinetop/Lakeside Planning and Zoning
- Board of Directors for Pinetop Lakes HOA
- Board of Directors for Chamber of Commerce
- Actively involved in Big Brothers, Big Sister of Arizona (4 years as Big Brother)
- White Mountain Commercial Round Table

FOR MORE INFORMATION ON LISTINGS:
www.PinetopAZCabins.com

---

Phone: (928)521-5501
Info: Jeannie Cutler is a residential sales associate with Genesis Real Estate. Jeannie and her husband reside in Show Low, AZ.
---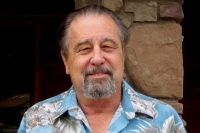 Phone: 928-367-5263
Mobile: 928-242-8860
Fax: 928-367-5269
Info: Leonard became a realtor in 1981 and started Genesis Real Estate and Development in 1986 in Tucson Arizona. During this time, he has specialized in Land Acquisition, Land Exchanges, and Development.

Highlights:
- Helped create the Empire / Cienega Reserve in Sonoita, AZ consisting of 30,000 acres.
- Brokered Rosemont Ranch with Asarco Mining group for over $20M
- Acquired 22 properties inside forest boundaries for exchange for forest properties suitable for development within the White Mountains. This lead to the Porter Mountain Land Exchange of 182 acres in Pinetop/Lakeside.
- Developed 980 acres of land in Patogonia Mountains of Arizona.
- Brokered 1,050 acre land deal in Vernon, AZ.
- Currently leading the development of 111 lot residential subdivision, Pine Haven, in Show Low, AZ.

---

Phone: (928)242-0029
Info: Walt is a sales associate with Genesis Real Estate who has lived and sold properties in The White Mountains for several years. Walt specializes in residential and land sales.
---

Info: WARREN SCHMELLA WOULD LOVE TO GET ACQUAINTED!

I was raised in Tempe AZ, as were our sons.
In 1998 we purchased our fairway lot and after building our custom dream home we decided to become full time residents in the beautiful White Mountains. I retired from ASU and I am now a full time Real Estate Agent with GENESIS REAL ESTATE & DEVELOPMENT INC.

Please let me assist you with all your Real Estate needs.

---